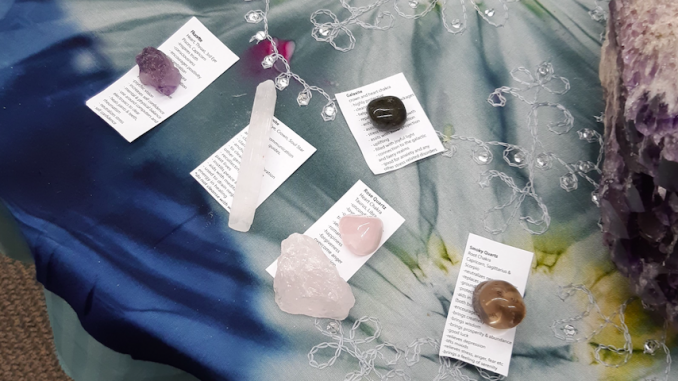 A few days ago I had a tarot reading and was told I need to protect myself from negative energy coming at me from my work online. So yesterday I went with the woman who did the reading to White Feather Holistic on Ottawa Street (Windsor, Ont) and bought several crystals that appealed to me from the ones alleged to protect against negative energy.


I enjoy White Feather and have been going there for over seven or eight years at this point. What I didn't know is the negativity coming at me is from one source and luckily that source is no longer a significant issue.

I may not have known, but the crystals did and on this day I bought a Flourite, Selenite, 2 Rose Quartz, a Smoky Quartz, a Galaxite, and a (black) Tourmaline.