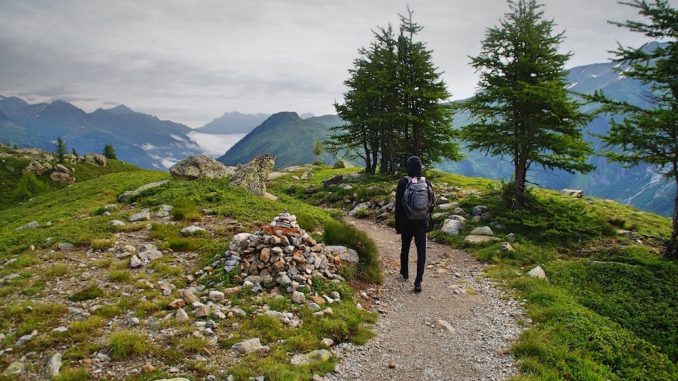 et-i-quette [et-i-kit, -ket]
noun
Walking is becoming an increasingly popular form of exercise, relaxation tool, a way to revive overall well-being and nurture the soul. Additional benefits of walking, particularly with a group, is the social aspect. It's confidence building to have other like-minded individuals walking along giving encouragement. It's also additional peace of mind to not walk alone.
With group activities there should be some guidelines to create a harmonious and enjoyable time for everyone involved. I have created the following list of "Do's" and "Don't's" during my daily group walks. They are rules that evolved as circumstance and situations arose.
One person should be assigned to keep all the group member phone numbers. If someone does not show up as expected, the group leader or organizer should make a courtesy call. It's important to know if the individual is running late, not showing up or something has happened along the way.
The Do's
Do show up on time
Do dress appropriately
Do bring water for yourself
Do phone, text, or email the group leader or organizer to let them know if you are running late or not able to make it. You don't want the group waiting unnecessarily if you're not going to be there. As well, you don't want them to start without you if you're running late. 
Keep conversations polite and light hearted 
Speak softly so as not to disturb others in the group.
The Don'ts
Don't ask invasive personal questions
Don't whine or complain if you're tired, if the walk seems hard, if your feet hurt, if you don't like the trail, etc,. chances are the rest of your group may or may not be feeling the same way but hearing complaints makes the walk more stressful and drags it on.
Don't speak of religion, politics or unload your personal problems on your walking partners.
Don't gossip about others in your social circle, walking group, colleagues
Don't spend excessive amount of time on your phone or answer repeated non-emergency calls or texts. This can be disturbing to your walking partners.
Don't speak loudly. Others in the walking group might be using this time to clear their minds of stress and everyday noise – loud conversations can be counter productive.
On The Sidewalk or Trail
Keep to the right side of the walkway, trail or sidewalk
Stay on the actual trail itself – don't wander off
When passing slower walkers, do it to the left