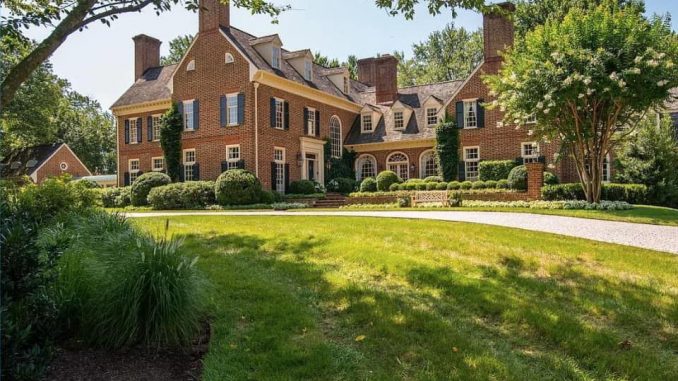 A Rockville, Maryland mansion that was on the market to be sold, has 7 bedrooms, eight bathrooms, sits on a four-acre property that also has a heated pool, tennis court, and guest house.
It also has a full basement with a fake town that looks like a scene out of a Hallmark movie. With cobblestone streets, classic cars parked alongside curbs, two movie theatres playing such classics as Mary Poppins, The Exorcist, Platoon, and Jason and the Argonauts, a tattoo parlour, souvenir shop, post office, soda shop, cafe, and flower shop, these owners created an amazing setting for themselves and any children they have in their lives.
Enjoy the pics!

A view inside the main house.
A view of the outside

Last but by far not least, the charming basement town


---
---
More on this at The Sun and on FB/Home Junkie