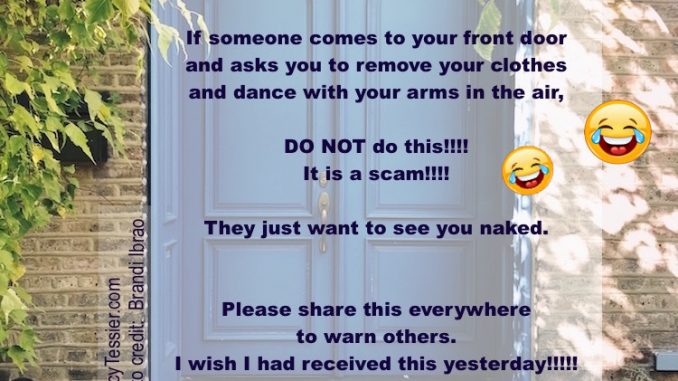 WARNING!
PLEASE READ!
If someone comes to your front door and asks you to remove your clothes and dance with your arms in the air, DO NOT do this!!!! It is a scam!!!!
They just want to see you naked.
Please share this everywhere to warn others.
I wish I had received this yesterday!!!!!