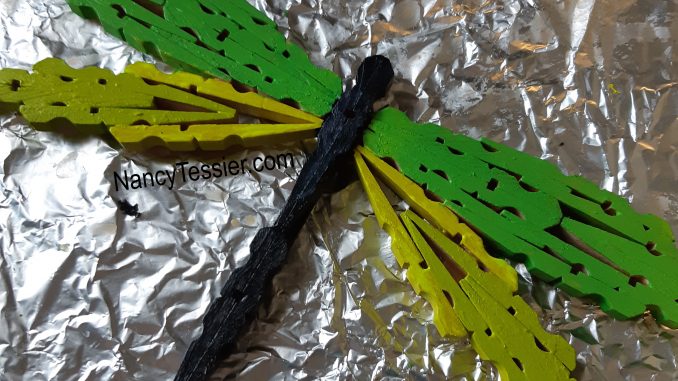 Fun and easy project.
What you need:
3 popsicle sticks
18 clothespins
Glue (wood glue recommended)
Paint (your choice)
Tin Foil (optional)
I used tin foil under my project to prevent glue from sticking to the counter. You can fold the tinfoil afterwards and put it away with your paint supplies to use again another day.
The popsicle sticks are used on the back to hold the pieces from coming apart and make them more solid; They were attached after the dragonfly was completely put together.
Hot glue can melt in the summer or crack in winter so if this is a project you're going to hang outside, I recommend wood glue because it can withstand weather extremes.
The pictures I added show the placement of the clothepins and popsicle sticks which you can use as a guide.
More wing designs will be added later.