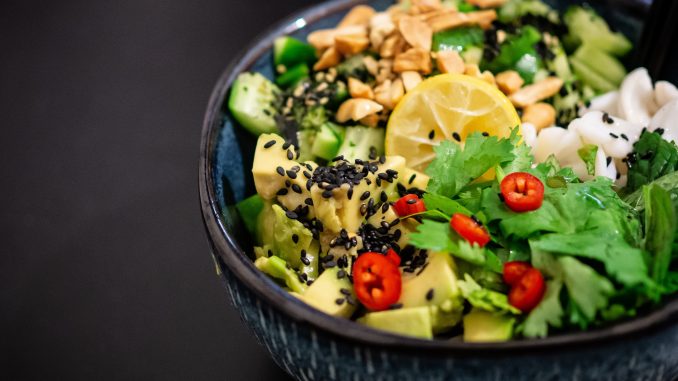 My husband and I started a new eating plan on September 19th. The closest I can say it is, is Keto but hubby thinks that's incorrect because we only stopped eating "obvious" carbs but still get carbs that are naturally occurring in fruits and such. He's right! We still eat legumes and pulses which are frowned upon in keto – we also eat fruit beyond berries.

Because I'm the designated creator of all our meals, I get to research new recipes and convert old ones. I want to try new stuffed pepper recipes in the next few weeks, using something other than rice. I'm not sure how it will turn out.

Meanwhile, I have ordered us some MCT Oil which should make us super smart or at the very least create a better brain connection to keep Alzheimers and Dementia away. I heard about it from @RobertwbLove on TikTok. Robert is a neuroscientist who specializes in helping people prevent Alzheimers. I'm very excited to try this stuff and can't wait to get it on Monday.