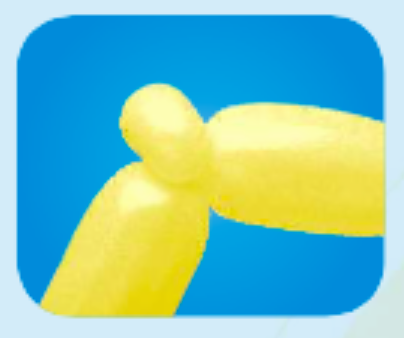 1. Create a bubble by pinching the balloon and twisting it several times.
2. Make another twist at the appropriate bubble length, being sure to twist in the same direction as the first twist.
3. Without releasing the bubble, grasp the bubble with your thumb and index finger, and pull it up as you push the two twists together.
4. Twist the pinched bubble at least three times in the same direction to secure.