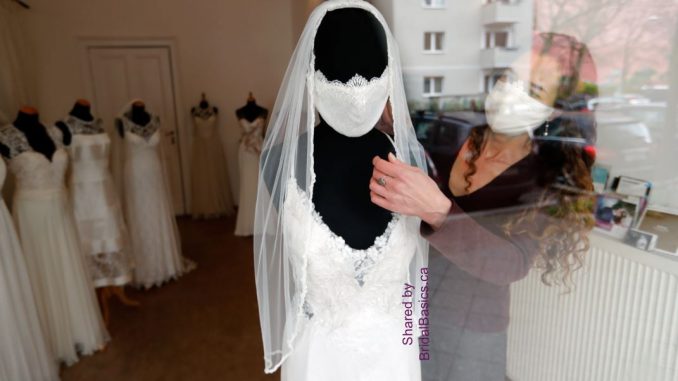 We haven't seen this happening locally, however it seems to be the trend everywhere else.  Wedding gowns with matching face masks;  is it really "a thing" now?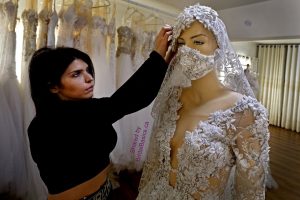 On GMA (Good Morning America), Jacqueline Laurean Yates writes, "Face masks have become the standout accessory of 2020 amid the coronavirus pandemic, and now they are taking centre stage at weddings too."
On Instagram, designers are showcasing their masks with floral prints, lace overlay and pretty pastel fabrics; Daniela Tabois, Claire Pettibone, Styleista Studio,   Mirka Bridal, Visually Vee,  and others.  I did a simple search and got over 2,700 posts with the (hashtag) #WeddingMasks.
In an article by Katie Strick, on Evening Standard, she writes to dress the part with a BYOM theme.
"A BYOM (bring your own mask) theme doesn't have to feel sterile. The silver (or lacy white) lining to enforced face coverings? It's a chance to get creative. Peckham-based groundworks estimator Ed Ruthven, 26, says his mother made farm-themed masks for guests at his sister's Sussex wedding last weekend, which was "worth it just for the photos", while Olszewski-Lewis's guests are having masks made to match their outfits. Tatler weddings editor Astrid Joss says providing masks for guests is a "thoughtful touch" — devise your own logo or embroider the bride and groom's initials on them as a keepsake."