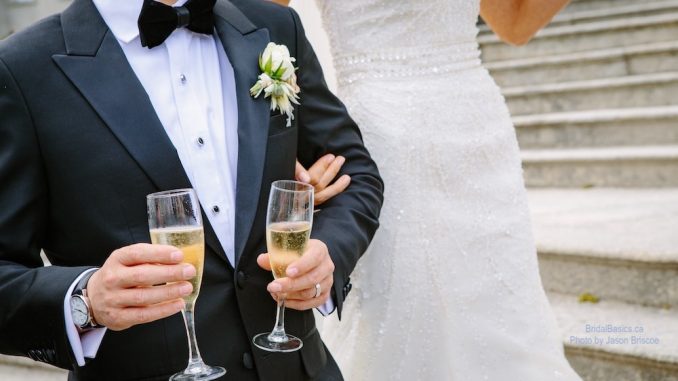 What's the best tuxedo style for your frame? Take your cue from celebrities who know how to dress themselves well, and find the style that suits you best when shopping for formalwear.
Arnold Schwarzenegger: Tall and Broad
If your daily workouts have left you with broad shoulders, neck, arms, and chest, you may not want extra padding to add additional bulk to your physique. Consider the elegance of a shawl collar tuxedo. Its clean lines will give you a slimmer silhouette. Choose dark colors and possibly a striped pair of trousers to give you a lean look and draw attention away from your upper body. If you also have a thick waist, go with a vest with a deep neckline and avoid cummerbunds which will draw focus to your midsection.
Pierce Brosnan: Tall and Slim
You\'re one of the fortunate few who can select any style of tuxedo that\'s appropriate to your wedding fashion and taste. The longer cut jackets with four or five buttons or more will fit well, as would double-breasted coats.
If, however, you want to add some definition to your frame, ask your tailor to put extra padding in your jacket\'s shoulders and choose a contrasting cummerbund and pleated shirt.
Michael J. Fox: Short and Slim
To avoid looking like you\'re swimming in your suit, make sure you pay special attention to tailoring. A properly fitted suit is the key to style success for men with shorter frames. A classic two or three button jacket and pleated pants in monochromatic colors work best.
Jason Alexander: Short and Stocky
Like your taller counterpart, a shawl collar tuxedo will give you a leaner look. To offset a large waist, thicker shoulder pads will help give the illusion of a broader chest and slimmer midsection. Select a long vest with a deep "V" neckline and avoid pleated shirts and cummerbunds.
Select the tuxedo that suits your style, and you\'ll be on the road to looking like a superstar.